Registration is now open!
2023 Virtual SpeakUp Conference
Join us online from anywhere in the world on July 13 – 15, 2023, to learn how to spread the gospel and build up the body of Christ effectively through speaking and writing.
Learn From Dynamic Keynote Speakers
Attend six powerful keynote sessions and six breakout sessions to take your ministry to the next level.
Join the live-streaming event from anywhere in the world
Virtual attendees have the flexibility to attend from the comfort of their own environment, save money on travel and housing costs, and enjoy the breakout sessions at any time!
You'll also have the opportunity to hear from faculty from behind-the-scenes interviews with our virtual director.
Learn, Grow & Connect
Enjoy the live-streamed keynote sessions with dynamic speakers.

Watch your purchased breakout session videos from industry professionals at any time with access for a full year.

Embrace personal connection and inspiration with other speakers, writers, and leaders through virtual coffee breakrooms.

Experience God in our staff-led virtual prayer rooms.
As Christ's Followers, We Have The Opportunity Of A Lifetime…
We get to use our gifts to share stories and experiences that can transform the lives of others all for God's glory. If God has called you to write, speak or lead, the SpeakUp Conference is for you!
ONLINE Experience
Get Your Virtual Ticket
Select a ticket option below to save your seat for the Virtual SpeakUp Conference on July 13 – 15, 2023, from anywhere in the world. Use Shop Pay at checkout for no-interest monthly payments!
Speakers
$150
Speaking Track Only
6 Live Virtual Keynote Sessions

12 Pre-Recorded Breakout Sessions Designed For Speakers

Digital Notebook for Speakers Sessions (Fillable PDF)

Virtual Coffee Chat and Prayer Rooms
All Access
$300
Includes Speaking, Writing & Ministry Development Tracks
6 Live Virtual Keynote Sessions

42 Precorded Breakout Sessions

Full Digital Notebook For All Sessions (Fillable PDF)

Virtual Coffee Chat and Prayer Rooms
Writers
$150
Writing Track Only
6 Live Virtual Keynote Sessions

12 Pre-Recorded Breakout Sessions Designed For Writers

Digital Notebook For Writers Sessions (Fillable PDF)

Virtual Coffee Chat and Prayer Rooms
From The SpeakUp Community
This conference can be life-changing, but don't just take our word for it!
I was very blessed, prayed over, and loved on. I'm still working through the breakout sessions, so far they're wonderful.
Excellent information for newbies and great opportunities for seasoned speakers and writers. Definitely would recommend it. Spectacular networking opportunities.
SpeakUp is an incredible conference for writers and speakers! I met some of the most genuine believers with some amazing God stories that have inspired me to continue to share my own stories.
I don't know what I expected, but I didn't expect it to be so encouraging and comfortable…I felt as though everyone was there to cheer one another on.
God used the SpeakUp Conference to complete a healing work in me that has freed me to enjoy writing, speaking, and teaching in ways I never have before.
Virtual Breakout Sessions
Click one of the session titles to learn more about what each session will cover!
Speakers
Speak Like a Pro
The fear of public speaking is the #1 fear of people in the U.S. today. But people who learn to communicate their message have the opportunity to give hope, courage, truth, and inspiration to others.
This session will give you a start-to-finish overview of how to prepare a talk on any topic. You will learn how to analyze your audience, select a topic, write out a specific, measurable aim, and conclude with appropriate applications.
Storytelling & On-Stage Secrets
Speakers
Presented By: Karen porter
Your presentations need more story, and your stories need more structure and balance and drama. In this practical workshop, you will learn how to tell stories and how to keep your audience on the edge of their seats with body language, voice projection, eye contact, accents, and other on-stage skills.
How to Get Booked on Podcasts & Be a Great Guest
Speakers
Presented By: Amber Cullum
You've heard a good way to MARKET your book and speaking topic is by APPEARING on podcasts, but you need help getting BOOKED. If that describes you, don't miss these session details:
Discover how to find podcasts in your niche to pitch

Learn what to include in your pitch to hook the podcast host

Formulate a strategy for best podcast guest practices

Take away 2-3 INSIDER podcasting guest tips that will set you apart from other guests
Better Bible Study for Better Teaching & Speaking
Speakers
Presented By: Megan Brown
One of the biggest responsibilities of the Christian communicator is appropriately handling the Scriptures. In this workshop, participants will learn the basics of hermeneutics- studying the Bible along with the proper history, context, and interpreted application.
Effective Social Media for Today's Speaker
Speakers
Presented By: Edie Melson
The world is more connected digitally than ever before. This means that speakers and writers must know how to utilize this new paradigm to build relationships. More than that, Edie is passionate about reminding us that social media is so much more than booking events and selling books, it's a powerful tool—to help make the world a better place. This part of the equation is often overlooked.
In this workshop, Edie will share how to find your focus while navigating the every changing landscape of social media. She'll provide practical tips for evaluating your time and audience and finding the right platforms to invest your energy. She'll also touch on emerging networks and give you the information you need to identify which ones fit your audience goals—all focusing on following the path God has for YOU with the words He's provided.
Learn to embrace social media as a way to serve others

Find the tools to evaluate the changing landscape of digital connections

Discover emerging networks that fit your focus

Practical tips to use & grow established networks

Streamline the process to work more effectively
Outlining with Pizzazz
Speakers
Presented By: Bonnie Emmorey
Eeeeek! Outlining? Many people get a headache just thinking about it, but this session will make outlining FUN! Learn to put your messages together so they are creative and memorable. Learn the secrets of outlining, and take home the tools to make it happen without breaking a sweat.
Preparing Your Personal Testimony
Speakers
Presented By: Carol Kent
Have you ever wondered what to include in the story of your life? Every Christian has a personal testimony, and God can use your journey to offer hope to someone else. Come to this session to learn how to concisely share your testimony in a way that will positively impact listeners.
Whether you're sharing your story from a public platform or in an informal setting, you can communicate your faith journey with confidence, authenticity, and conviction. This session will help you decide what to delete and what to include as you point people to everlasting hope.
How to Get Speaking Gigs
Speakers
Presented By: Shannon Popkin
Your message is only helpful if your listeners remember what they just heard. So let's talk about the craft of sticky statements and stories, which help de-clutter your message and make your content stick.

Learn how to craft and use a sticky statement effectively, and go home with a list of sticky starters. Also, learn how to craft three types of sticky stories and which to use when.
Aim for Results
Speakers
Presented By: Bonnie Emmorey
Are you interested in taking your speaking to the next level? Do you want to go from Inspirational to Transformational? This session will give you the tools to make that happen. Discover the secret to having your audience actually remember and apply your message to their own lives. Learn to work within an aim frame, and you will never be long-winded again. This technique will give your audience take-home value.
Overcoming Post-Talk Jitters
Speakers
Presented By: Jeri Howe
A lot of us get pre-talk butterflies, but we don't always talk about the post-talk jitters. After you present the material you've prepared, instead of feeling relieved, you might feel like there's a bad aftertaste you can't get rid of. You might keep second-guessing yourself and deal with doubt. Come to this workshop for some steps to take before, during and after the talk to avoid any after-talk aftertaste.
Writers
Writing a Compelling Non-Fiction Book Proposal
Writers
Presented By: Cindy Lambert
A book proposal that catches the attention—positive attention—of an acquiring editor and other publishing professionals needs more than just the inclusion of the right items. It needs to be based on a unique and winning idea; it needs the right tone; it needs the right ingredients, and it needs to be the best possible example of your writing ability. Learn how to create a compelling proposal from an editor responsible for discovering and publishing some of the most admired Christian authors writing today.
Presenting & Negotiating Your Speaker Fees
Writers
Presented By: Kim De bLECOURT
A One Sheet for your book concept is a GREAT tool for today's writers, especially when meeting potential agents and editors face-to-face. This session presents:
What information should be on your book idea's One Sheet

Format tips for today's agents and editors

Suggestions regarding One Sheet formats

Examples of creative One Sheets

The most important thing to remember when creating your One Sheet
Bring all your One Sheet questions and be prepared to leave with creative ideas for your One Sheet.
Building Blocks for Architecting a Standout Book
Writers
Presented By: Janyre Tromp
You have an idea for a book, an inspiring thought to help your audience. But how do you take that and create a book that is not only helpful but stands out in the marketplace? Veteran editor and bestselling author Janyre Tromp will take you through the steps to architecting a winning manuscript.
The Pitch Factor
Writers
Presented By: Bethany Jett
Did you know that you naturally point your knees and feet towards the person you're most interested in?
Only 7% of communication is verbal, so writers must pack more in their arsenal than a long list of publication credits and a thirty-second elevator pitch. The tone of voice, posture, clothing choice, firmness of handshake, and body language more than communicate who we are, even at the subconscious level.
Bethany Jett will offer tips and tricks for what could possibly be a life-changing 15-minute appointment with agents and editors, as well as prepare them for upcoming media appearances and speaking engagements. Topics covered:
The Do's and Don'ts for meeting with editors and agents

How to engage others with or without a formal introduction

The online programs to edit your pictures professionally

Social media etiquette: the good, bad, and ugly

How to use body language to your benefit

How to accurately determine the success of an interview or pitch session
Building Blocks for Architecting a Standout Book
Writers
Presented By: Linda Goldfarb
Audiobook sales are on the rise. The question is, "Could your book benefit you and your audience as an audiobook?"
Why Consider Audiobooks?

What Genre works Best for Audiobooks?

Who's the Best Voice for Your Book?

What's the Best Way to Market Your Audiobook
Before investing your finances, gain an insider's insight into the world of audiobooks. As an audiobook narrator, Linda evaluates books for audio options on a regular basis. She loves helping authors take their next best step.
To Infinity & Beyond
Writers
Presented By: Rob Teigen
This "how to" session will give you the tools to create a book that will sell to agents, publishers, and the people who need it. With 25 years of experience in sales for Christian publishers, along with his own best-selling success, Rob can help you find the right felt need and direction for your book, even if you don't have a platform.
Writing For Children
Writers
Presented By: Blythe Daniel
Do you have the desire to write for children but wonder what it takes to get published?

Does your picture book need to rhyme?

Is anyone buying chapter books?

What topics are publishers of middle grade taking?

Do you need to have a platform as a children's author?

Can you write both children's and adult books, and how does that affect your brand?
We'll look at these questions and more and discuss the angles of writing for children, what you need to know as you write, and how you can turn a pitch into an appealing project! As an agent who has contracted children's projects and has co-written a book for middle-grade girls, Blythe will share from her professional experience to help you feel equipped to write for children!
Know Your Publishing Options: Traditional, Hybrid, Indie & Self
Writers
Presented By: Suzanne Kuhn
In the world of publishing, options are good, but how does an author know which is best for their message, platform, and audience? With each option, does the author's responsibility change? Join Suzanne Kuhn and Bradley Isbell of Iron Stream Media as they reveal important differences among publishing options, how these options affect an author's writing and marketing efforts, and how to determine which option is best for you.
Act Like an Author & Prepare to Publish
Writers
Presented By: Kim Erickson
What does it take to become a published author? How do you prepare yourself and your ministry for publication? In this workshop, you will discover what it means to be a published author. You will have the opportunity to share your ministry and your goals with others as we work together to develop a personal action plan to help you act like an author and prepare to publish. You will leave this session with your own plan!
The Joy of Writing and Publishing Devotions
Writers
Presented By: Sandi Banks
Your stories can impact the world, one heart at a time! Join Sandi Banks for this interactive, inspiring, informative workshop. Here, you will learn key elements for effectively writing devotions, then get them into the publishers' hands and the readers' hearts.
What's so intriguing and rewarding about devotional writing? It communicates truth, heart-to-heart, and points the reader upward for encouragement and connection with God—all in a five-minute-or-less read. Sandi defines devotional writing as a "nugget of truth, wrapped in a story, immersed in insight, served with grace." Come discover what that means and how God can use your gifts and experiences to honor Him and offer hope to a hurting world.
Storyboarding
Writers
Presented By: Janet McHenry
In this hands-on workshop, you will learn how to brainstorm and then outline an entire book in an hour with the help of friends. This method started with Disney writers and works for both fiction and nonfiction books.
Ministry Development
Facebook Lives: Engaging Your Audience & Adding Value
Ministry Development
Presented By: Athena Dean Holtz
Connection is one of the most important aspects of developing a following and creating a unique voice among the many others out there.
Athena Dean Holtz utilizes Facebook Live to offer hope since the beginning of the pandemic and has continued to expand and improve her daily encouragement over the last 18 months. Learn the basics of hosting a Facebook Live and develop strategies to accomplish what God is asking of you in using this amazing technology.
Developing Your Prayer Team
Ministry Development
Presented By: Kathe Wunnenberg
Speakers, writers, and leaders need a prayer team to help them journey through obstacles, opportunities, transitions, and success. Whether you're new in your journey, seasoned, or somewhere in between, you can move forward to reach your God-given potential with power when you make prayer a priority.
In this workshop, you will learn from biblical role models and real-life ministry stories how to:
Recognize your needs in this season

Strategize and personalize a prayer plan for a reason, season, event or project

Mobilize a few or a multitude to cover you in prayer

Energize yourself (and your prayer team) with God's power
Crafting A Homepage That Connects And Converts
Ministry Development
Presented By: Katy Boykin
Is your website home page set up to connect and convert a passive visitor into an engaged reader or paying customer?
It's time to say goodbye to your underperforming website that might look pretty but doesn't move the needle in your ministry or business.
In this workshop, you will learn:
The two primary reasons your website exists

Common copywriting and design mistakes to avoid

The essential elements to include on your website home page
No matter what tool you use to build your website, you'll walk away with actionable steps you can implement immediately after this session!
Servant Leadership
Servant leadership allows you to serve Christ—the original servant leader—through genuine care for and discipleship of others. But how do you adopt this leadership style in such a way that it grows your ministry, along with the kingdom of God?
In this session, attendees will learn the principles of servant leadership and its ability to provide self-actualization and success for your team, organization, or ministry. Draft a leadership statement that incorporates servant leadership principles and lays the framework for modeling Christ through your leadership style.
How to Develop An Online Course
Ministry Development
Presented By: Jill Savage
You have a message people need. You've honed skills people want to acquire. You have learned lessons others need to learn. It's time for you to develop an online course! Here's the best part: you can teach people without leaving home! Join Jill in learning the ins and outs of developing an online course!
In this workshop, you will:
Explore different platforms for teaching online, including some that have no cost!

Identify best practices for online educators.

Understand the financial elements of charging for online courses.

Learn how to keep an online audience engaged in the content.

Determine one practical next step you can do to create an online learning opportunity for others.
A Busy Person's Guide to Writing & Speaking
Ministry Development
Presented By: Susan Call
Feel called to write & speak but have no idea how to fit it into your busy life? Then this session is for you! We'll explore tips and tricks to help you make your writing & speaking vision a reality. From practical time-use tricks, apps to track ideas, and storyboarding with Pinterest, you'll take away tools to help your ministry take shape.
Mental Health 101 For Christian Leaders
Ministry Development
Presented By: Michelle Nietert
Six Biblical Approaches to Staying Mentally Healthy as You Pursue a Speaking and Writing Ministry
It's easy to grow weary as we try to balance speaking schedules, writing deadlines and many other aspects of our lives. Join Michelle as she shares intentional strategies to stay healthy so that we can run the race well.
How to Write & Speak About Hard Topics
Ministry Development
Presented By: Kia Stephens
You believe God has called you to share your difficult story with the world, but just exactly how are you supposed to do that? How do you know when you are ready to share your story? How do you share honestly while respecting the other people involved? In this breakout session, Kia will unpack six non-negotiable guidelines she follows for writing and speaking about hard topics.
One Brand. One Voice. One You.
Ministry Development
Presented By: Darlene Larson
As writers, bloggers, authors, speakers, and podcasters, it's crucial we are the real deal as Christ's Ambassador to a hurting and hopeless world. Join me as we dive into ways to make certain that you match your message. Explore areas such as One Brand. One Voice. One You. Learn to create accountability, to be authentic, and to guard against duplicity with the online world vs. real world.
Learn 10 essential steps to guard against duplicity and be your authentic self.
"But just as we have been approved by God to be entrusted with the gospel, so we speak, not intending to please people, but to please God, who examines our hearts."

1Thessalonians 2:4 NASB
Logos Bible Software Training
Ministry Development
Presented By: Carl DeyArmin
Communication that produces change happens when we apply the truth of God's word to people's lives. Today in ministry, we must be prepared to share the truth of Scripture to a culture that has gone digital.
This interactive workshop will demonstrate the use of Logos Bible Software for effective speaking preparation, writing research, and personal Bible study. What usually takes five to 10 hours of flipping through paper books for speaking prep and Bible study can be done in seconds – and the depth of study is unparalleled!
Logos 8 gives you access to your entire biblical library wherever you are because it is compatible with Mac®, PC, iPad®, iPhone®, and Android™ – this ease of use and power of Logos will be clearly taught and demonstrated.
Creating a Product That Sells Both Online & Off
Ministry Development
Presented By: Rachel Wojo
Ready to turn your idea into a digital or physical product? Walk through the steps to moving an idea from your head to your hand. In this workshop, you'll…
Learn how to test your product before you invest in inventory.

Review website shops and how to choose one that will fit your needs.

Create a stream of income that will help support your ministry.
How to Authentically Grow a Facebook Group
Ministry Development
Presented By: Kia Stephens
In this platform-focused world, how can we create a genuine community? Whether you are looking to engage with your peers or respective target audience, a Facebook group is ideal for fostering authentic connection, marketing services and products, and launching a book. In this session, you will discover a systematic approach to creating and sustaining vital connections for writers, speakers, and their followers.
Common Senses: Emotionally Connecting
Ministry Development
Presented By: Lisa Saruga
Each year I hear friends say they would like to see more sessions on craft for writers. This session will present effective, practical techniques to grab the reader's attention. The session will combine emotional awareness and stress management for the writer, with creative writing ideas and practice. It will include:
Activity

Discussion

Brainstorming

Practicing

Evaluation
Waiting for the Yes: What About the In-Between?
Ministry Development
Presented By: Jenn Hand
Raise your hand if you do not like waiting. You have a dream for a book, to be asked to speak at that speaking engagement, to join that ministry team.
Waiting on a God-sized dream is a special kind of hard. You sense a calling from God. A desire to be used by God. You are longing to walk in faith and place your yes before God. But what do you do in the waiting for the yes to that manuscript, that speaking engagement, that particular leadership position you feel called to take?
In this workshop, you'll learn to…
Worship while they wait. We will dive into how you worship while you wait because even in our waiting, God is working.

Work while they wait. God is faithful to show what He has for us in the now as we wait for the next

Build a community as you wait.
Courageous Choices
Ministry Development
Presented By: Sheila qualls
Being obedient to God can make you appear brave even when you're not. How do you move forward when you're afraid? Does sensing God's call invoke fear of faith? Sometimes when God calls, we allow our fear to be an obstacle to obedience. Instead of hesitating, learn to find the courage to respond with "send me."
Our Virtual Team
The virtual conference would not be possible without our incredible virtual team!
Carol Tetzlaff
Virtual Producer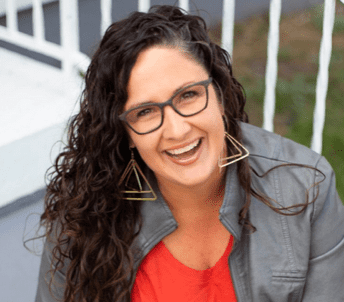 Ginny Davidson
Assistant Virtual Producer
Josue Reyes
Videographer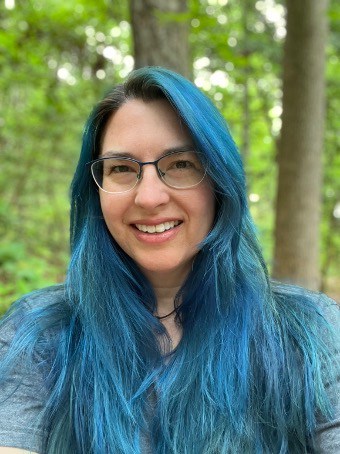 Becky Antkowiak
Virtual Hostess
Micah Juntunen
Assistant Virtual Hostess
Andrew Hamlet
Conference Tech
Frequently Asked Questions
If you have questions that have not been answered, please get in touch with us.
All attendees will find daily links in our private Facebook group.
Attendees will receive an access link to all their breakout sessions on July 13th. You will be able to watch them whenever you want.
Yes, you can upgrade to access all 42 sessions by registering here. The cost is an extra $199. If you know you'll want access to all 42 sessions, you can save $49 by registering for the All Access package now!
Attendees registered for pre-recorded pre-cons during registration. You will receive an email on July 12th with information on how to join your sessions.
It is an opportunity for you to connect with faculty members and attendees in a small group setting. They will be available during each of the breakout sessions. You will find the link on the private Facebook page.